Hutts Strange World
Rise of the Salvatrucha: World's most feared and vicious gang is expanding with ambitions to commit the most murders
by Candace Sutton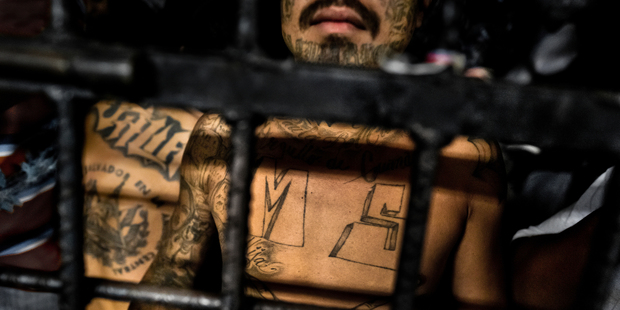 Cruel, merciless and with a passion for violence, the Mara Salvatrucha gang is one of the world's most vicious gangs and is spreading internationally. It may have even reached Australia.
Also called MS13, the gang is known for its barbaric fighting, contract killing, drug trafficking, gang rape, people smuggling and desire to be known as number one for most murders.
The gang's members are recognisable by the extensive and symbolic tattoos covering their face and torso, although newer members are eschewing the markings which make them more easily identifiable to police.
Gang members use hand signals such as the symbol for a devil's horn to greet each other, and…
View original post 124 more words